Our Comprehensive SEO Services.
PREPARATION
In-depth site audit, customer persona & journey analysis.
TECHNICAL SEO
Optimize website & server for improved search performance.
ON-PAGE OPTIMIZATION
Enhance website elements for better search rankings.
OFF-PAGE OPTIMIZATION
Strengthen external factors to boost SERP rankings.
MONITORING & REPORTING
Site audits, progress reports, content, and link building.
Our SEO Process
1. Data Gathering & Analysis Website audit, competitor backlink profile, and Google Analytics access.
2. Define SMART SEO Goals Monthly performance monitoring, with reports starting after three months.
3. Address Technical SEO Issues Optimize for better SERP rankings, responsive design, and fast loading.
4. Execute On-Page SEO Strategically identify and optimize for the right keywords.
5. Consistent Off-Page Link Building Strengthen website recognition and domain authority.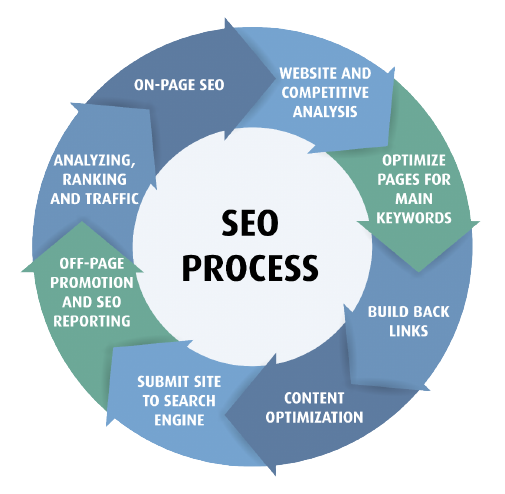 Are You Ready to Skyrocket Your Business? Let's Elevate Your Digital Marketing
Together!
SCHEDULE YOUR DISCOVERY CALL
Explore your vision and uncover how we can bring it to life.
CRAFT YOUR WINNING STRATEGY
Collaborate on audits, planning, and streamlined processes.
ACHIEVE YOUR GOALS TOGETHER
Partner with us to transform your objectives into reality.
Partner with us to drive growth, increase visibility, and maximize your return on investment.
Thank you for submitting the form!