NFTs come in many forms and formats
NFTs are crypto assets that can take the form of virtually anything - from songs to movies to social media posts. NFTs can also be something as simple as a digital experience, something that cannot ever be reproduced.
How are they bought and sold?
Just like most physical items, NFTs can be purchased from two different sources: the producer or a second-hand supplier. As for secondary markets, buying an NFT from a second-hand supplier means you have to go through an auction-like process. This means you first need to place a bid and see if your bid wins among all other bids in the market.
SCHEDULE YOUR STRATEGY CALL TODAY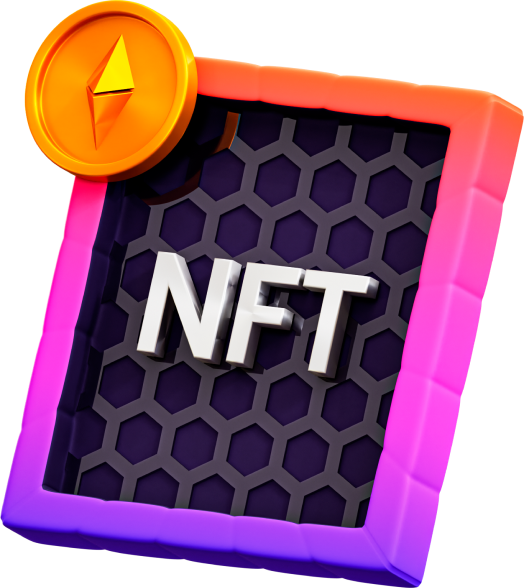 Our 5-Step NFT Development Process.
01
Define Your Goals
Establish clear objectives for your NFT project, whether it's generating buzz, driving sales, or engaging customers.
02
Understand Your Audience
Identify your target audience and create relevant, engaging content tailored to their interests.
03
Plan Your Approach
Determine the format of your NFTs, whether original or repurposed, and choose the most effective medium (video, image, etc.).
04
Promote Your NFTs
Launch targeted promotional campaigns through social media, email marketing, paid advertising, and other appropriate channels.
04
Measure Success & Adjust
Monitor performance, analyze engagement, and refine your strategy to maximize the impact of your NFTs.
Explore Our Web 3.0 Projects.
Delve into our diverse portfolio of Web 3.0 projects, where we've helped businesses and individuals tap into the power of decentralized technologies, NFTs, and blockchain-based solutions. Discover how our expertise has driven innovation and success in the Web 3.0 space.
Are you ready to skyrocket your business?Let's
Elevate Your
Digital Marketing
Together!
SCHEDULE YOUR DISCOVERY CALL
Explore your vision and uncover how we can bring it to life.
CRAFT YOUR WINNING STRATEGY
Collaborate on audits, planning, and streamlined processes.
ACHIEVE YOUR GOALS TOGETHER
Partner with us to transform your objectives into reality.
Partner with us to drive growth, increase visibility, and maximize your return on investment.
Thank you for submitting the form!