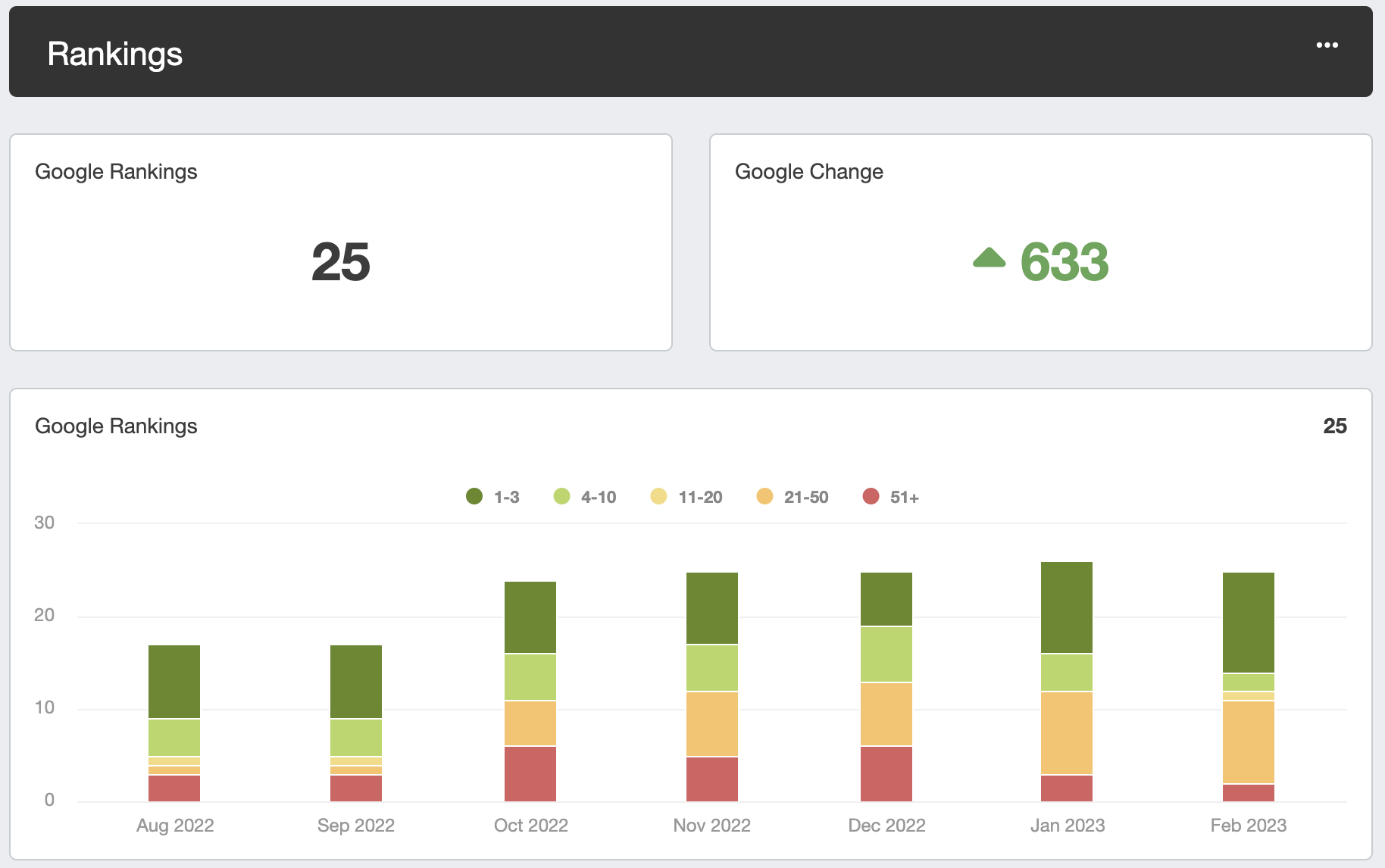 At Wick, we provide transparency, honesty and clear deliverables for SEO. The result of that is the truth:
You just need to do what Google says.
Many SEO providers don't. They try to shortcut their way to ranking your site. At Wick, we focus on compliant, white-hat practices that results in long term, stable rankings.
We provide one singular workflow and deliverable set for SEO.
For this client, Wick focused on:
Weekly Blog Content
On-Page Optimization
Custom Outreach
Our weekly content is structured to acquire traffic on intent-driven search terms, with internal linking that assist in the process of ranking primary pages.
Our optimization ensures that the site is delivering a great experience to visitors. We fixed everything on-page and technically. We optimize for both target keywords, and user experience.
Our custom outreach is to media sites that are either local to the client, or industry relevant where their target customer reads. Usually, competitors are also referenced in the link placements we acquire. The links refer back to our weekly blog content.
This is what Google wants. They want activity, genuine experiences for their customer (the person searching) and genuine references from sites that are either local, or industry relevant.
As a result, the client saw -
First page and first place rankings on multiple target keywords
Consistent organic traffic growth
Consistent organic traffic quality improvements
Conversion growth from organic search
Looking for the same? Get started on our free trial today to get our keyword recommendations, a plan for your site and a custom article from our content team.
Partner with us to drive growth, increase visibility, and maximize your return on investment.
Thank you for submitting the form!